WAIT!
Here's A Special ONE TIME OFFER You Will Never See Again. Please Read Carefully…
Thank you for becoming an Extreme Profits Calendar member. Real quick, I've got something exciting to tell you about. I think you'll like this so take a few moments to find out what it's all about. It'll only take a minute.

In addition to all the benefits of your subscription, I'd like to make you a special offer. You will only see this today… and… it will absolutely put more profit-rich trading opportunities in your hands.

Get 6 Months for the Price of 3

That's right! If you act right now, we're going to let you get 6 months of Extreme Profits Calendar for the price of 3.

Since this is our introductory period of bringing Extreme Profits Calendar to the public, we want to make sure we offer as much value as absolutely possible so that you'll not only be thrilled with the results you get, but you'll also tell all your friends about it!

We figure the best way to do this is WAY over-deliver and really pile on the savings, and during this initial launch period, we're doing that by offering you a 6-month membership for only $591. That's over $600 in savings!

And as a 'thank you' gift for upgrading your subscription, you'll also receive a 7″ Amazon Fire Tablet PC with Wi-Fi and 8GB of internal storage: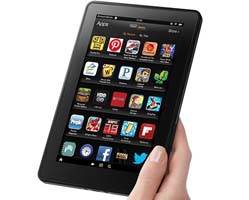 That way you can access the Extreme Profits Calendar alerts from wherever you are!
You won't see this offer again, so if you'd like to maximize your savings and all the benefits you get with your FMC membership, and get a free Tablet PC, go ahead and click the "Add to Cart" button below now!